Florida Blue: Florida's Blue Cross Blue Shield Plan
At FreeObamacare.com, we strive for excellence in providing you with an individual health insurance policy through Florida Blue: Florida's Blue Cross & Blue Shield plan. Florida Blue is one of the state's largest health insurers and we want to help find an insurance plan that meets your family's needs and budget. We also want to verify that your chosen insurance plan meets the requirements of the Affordable Care Act. Call us at 877-561-3360 to get your Florida Blue health quote.
We know there are so many choices out there and we can help you:
---
Determine what type of coverage your family needs.
Decide which deductible and copay levels that will be best for your situation.
Figure out a monthly premium that you can afford based on your budget.
Florida Blue: Blue Cross Blue Shield Insurance has a proven record of providing quality customer care and service for over 70 years! During that time, Blue Cross and Blue Shield have been leading-edge innovators in providing health insurance that results in positive impacts in the community.
Take a look at the types of plans available from Florida Blue:
---
Essential Plans
Offer lower monthly premiums
You pay deductibles & coinsurance for all health care services
Preventative care covered free of charge
Most prescription drugs covered once you've paid your deductibles & copays
Essential (HSA) Plans
Can be combined with a tax-free Health Savings Account (HSA)
You pay deductibles & coinsurance for all medical services
Preventative care covered free of charge
Most prescription drugs covered once you've paid your deductibles & copays
Everyday Plans
You pay copays for primary care visits
Different options for all other medical services & prescriptions
All Copay Plans
$0 deductible
Fixed copays for all covered medical services.
Did you know all Florida Blue plans feature:
---
Nurse Line
Access to a registered nurse (RN) 24 hours a day, 7 days a week!
Health & Wellness Programs
Preventative care is the key to a better quality of life! Florida Blue has programs for adults, children, and women covering common preventative screenings:
Adults
cancer
cholesterol
blood pressure
Children
immunizations
vision
hearing
Women
well woman
breast cancer
contraceptives
Online Profiles
Provider directory, cost estimators, plan information, and more at your fingertips!
Blue365
Discounts all year long on healthy eating, gym memberships, gear, and more! You could even earn up to $190 for some of your favorite stores. For instance did we mention that you could earn $500 toward your premium?
Florida Blue offers more than just your standard health care plans:
---
BlueDental
An undeniable relationship exists between a healthy mouth and overall good health. So, let us introduce you to an affordable BlueDental Choice plan from Florida Blue that looks out for more than just your teeth:
Plans for adults and children that are compliant with regulations established by the Affordable Care Act.
Plans include value-added benefits such as a 20% savings* on orthodontic and cosmetic procedures.
Online self-service access to benefits, claims information, and more.
Extensive provider networks.**
These plans offer a great value by offering "Maximum Rollover" (You can roll your benefit dollars over to the following year if you didn't use them!)
Oral Health for Overall HealthSM adds enhanced dental benefits for no additional cost.
*Certain dentists have voluntarily agreed to offer a 20% discount off their usual charge for non-covered cosmetic or orthodontic services. These dentists are identified by affiliation to either the Cosmetic Dental Discount Program or Orthodontic Discount Program. Because these dentists are neither contractually nor legally bound to offer these discounts, we recommend that you contact the provider to inquire about the continued availability of any discount prior to scheduling an appointment.
**Networks are comprised of independently contracted dentists. Exclusions and limitations may apply. Florida Blue is a trade name of Blue Cross and Blue Shield of Florida, Inc. BlueDental plans are offered through Florida Combined Life Insurance Company, Inc (FCL), an affiliate of Blue Cross and Blue Shield of Florida, Inc. (BCBSF). BCBSF and FCL are independent Licensees of the Blue Cross and Blue Shield Association.
Things to consider when choosing a Florida Blue health plan:
---
Is my doctor in-network?
The biggest question you may have if you are already seeing specific doctors is whether or not your doctor is "in-network". Being in-network means that your doctor is listed in the provider directory. The provider directory is the network of providers that have agreed to accept the Florida Blue plan you have. If you need assistance in determining if your doctor is in-network call us at 877-561-3360.
There isn't a "one-size-fits-all" plan
You should choose the Florida Blue health plan that is right for you and your family because no insurance plan is one-size-fits-all and each has its own strengths and that is why we are here to help walk you through. We want to help you look at the big picture before we provide you with our best Florida Blue health quote. Blue Cross Blue Shield Insurance has a variety of plans that suit almost every situation.
Plan Cost
There is no better time to get signed up for a Blue Cross Blue Shield Insurance plan than now. The subsidies have been increased making our Florida Blue plans that much more affordable! Be sure to call us at 877-561-3360 to find out how you can apply for and get the best subsidy that your family qualifies for.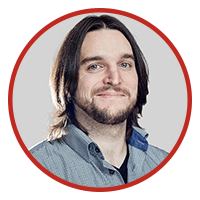 Does the American Rescue Plan help my health insurance?

One of the large impacts in this legislation is health insurance and the Marketplace. The American Rescue Plan has made a lot of changes in the affordability of insurance, who can qualify for help and much, much more.

Read more FAQs