Get a FREE Obamacare Quote
---
Our agents have written plans for over 100,000 Floridians.
Doctor visits can detect dangerous health conditions earlier and possibly save your life! Don't wait because it's time to get the health insurance coverage you deserve. Think of health insurance as your safety net, ready and waiting to catch you when you need it. Having better coverage can protect you and your family from the unexpected! And right now, more Floridians than ever before are qualifying for lower premiums or even free health insurance!
Please fill out our contact request form below, and an agent will contact you to help you pick the right Obamacare healthcare coverage for your and your family's needs. All pre-existing conditions are covered, so don't wait. If you would prefer, you can call us at 877-813-2215 to talk to an experienced, live agent now! Remember: you are not alone; we are here whenever you need our help.
While you are waiting to hear back from us, please take a look at our FAQ page and answer some of our most often asked questions. Check out some of our client testimonials. Have a question we haven't answered? Be sure to make a note and let us know when you call.
You don't have to wait until 2023 to get the healthcare coverage you deserve. It's not too late to qualify for FREE Obamacare healthcare coverage during 2022! Even though Open Enrollment has closed, you may STILL be eligible if you have experienced one of several qualifying events. Some examples of qualifying life events include getting married, having or adopting a child, and more! Give us a call today and let us help you find out what coverages you want at a price you can afford!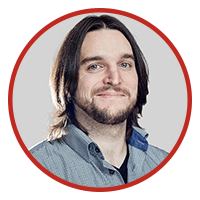 Will my insurance be cheaper now after the American Rescue Plan?
YOUR INSURANCE COST MAY VERY WELL GO DOWN! Due to changes with the American Rescue Plan, more people will qualify for coverage, and for millions of already covered individuals, the rates may go down. All Americans that are eligible and have income under 150% of the Federal poverty level will qualify for a FREE SILVER PLAN. There are many rules, and our agents are here to explain to you all the details.
Read more FAQs.